It's an all new year that's coming our way! An entire year of failings, success, happiness, and sorrow is once and for all over! 2006- a totally muddling year that saw me grow up in every aspect! And… the LONGEST bloody year in my life!
JANUARY
The new year of 2006 was spent in Mumbai with a senior- Nithya and I taking the places of our unit secretary and designee in the National Architects' meet as the original 2 had to rush back home. Sitting in a meeting and attending debates on NASA wasn't my idea of a New Year but sadly the year began its lessons of 'get used to life's mundane ways' from there! At the stroke of , Nithya and I gave each other a big bear hug and I got my first wish from her for a 'happy and sweet New Year'! After the meeting got over at ten minutes past twelve, we rushed down to join our unit of 60! We were pleasantly surprised to see that they hadn't started the celebrations just so that we could join them! :) What continued was a frenzied cake-smashing and loads of yells and dances! It feels AGES away! January continued with me returning to Chennai after NASA and back to the grinds of my IV semester.
FEBRUARY
A delightful PERFECT month where entries in my diary/journals record simple sweet events! Ah… it's blessed to have a perfectly calm day and I've had a month!!! God be blessed! I vividly remember one day when 'Gypsy' Jibi and Fahem had come home in the morning for finishing a group assignment and how we had a lovely lovely talk in the terrace for some 5 hours! Wow... I treasure it! :)
My brother (by word of mouth! :D) Sundar got engaged and I had to do all the holy ceremonies as the 'sister of the groom'!!! Felt THRILLED beyond words!
Met Vani a day before her sister's wedding and spent a totally memorable day with
her- the last one in Chennai, though!
Went for the rural case study- to Villivalam, a village near Kanchipuram. Till date this has been the most best of trips and the best of times I've ever had!!! Just the 26 of us from class and 2 of our teachers! We had a lovely time…4 days of it! The whole class will sit in one single hotel room and we'll have the most lovely conversations, fights and eats! :D ah… I feel like crying happy happy tears! I so understand what Browning mean when he said "God's in his h
eaven and all's fine with the world".
MARCH
11 March 2006- My pinnacle in Architectural education!!! I got my results and got 81%- a very excellent score in B.Arch! :D
21 March 2006- a lovely birthday! Very memorable and sweet. :)
26 March 2006- birthday treat at my place. Spent the previous night worrying my head off! "Oh My god! Will amma be able to finish the cooking? Will the space be enough? Will my periamma and A 5 aunty be able to finish their cooking? Oh God! Oh God!" But ultimately everything went smooth and it was good fun! My dear class surprised me with the yummiest of yum pineapple cakes and they left only at around ! Stayed in my place for almost 7 hours-almost 21 people!!! :D
APRIL
Got my gift cheque from college for 1000 bucks for topping and splurged at Odyssey! :D Feels so nice when you can buy all you want right? Though I couldn't really buy ALL I wanted with 1000! ;)
Had a nice celebration at Shabnam's place for her birthday.
20 April 2006 – Sat up till 1 in the night watching a cricket match(sadly I haven't mentioned the touring country! :P) all alone and had the time of my life!!!
Kept working very hard on our rural study. We'd conducted a socio-economic door-to-door survey at Villivalam and now we had to organize our studies and draw conclusions. Our study was lauded on its content but fell low on presentation! :(
MAY
Sundar's marriage took place... :) We had soooo much fun!
Exams forced me to stay back from a trip to Ahmedabad with family. It was study holidays time. A friend of mine was getting married! She was as old as I was but being a Jain, she was now to enter into what I call 'finished state'! ;) yeah… every single joy and independence is finished or so I believe! I had a superb time in her marriage- meeting old friends and eating the most scrumptious of foods! I came home at in the night with my friend who seemed to have forgotten the rules of driving! :P
The year took a turn the next day. I didn't know that 6th May 2006 would be the last day I was going to be a child! 7th May morning, I switch on the cellphone and I see a message from a common friend that my very close friend Anita Sharon Jeyaraj had been murdered the previous night in her house. I attended her funeral mass. The first time I was losing a friend forever, the first time I was seeing a corpse and the first time I had to face all the pains without my mother for support! I cried toher on the phone. I felt so hopeless and hurt and God… I'm noteven trying.
Life lost its flavour for the first time.
JUNE
'Zendagi Migzara'
Life moves on! It did.
2 June2006- I got 'theAnneof Green Gables' calendar from the L.M.Montgomery Institute, Canada as the prize for the contest they'd conducted and in which I'd been one of the 30 winners! It was a priceless gift that I cherish!
Holidays came. I went for a trip to Coimbatore to my grandparents.Appa and amma couldn't join me.So the Best part was my best guy friend in the world- a late entrant to my class(joined only in the II year!)- Fahem was coming with me!!! Both of us are talkative and we had 8 whole hours at our disposal! Conversation never was better! :) Sadly, any conversation with Fahem, till date, has felt so microscopic after that marathon yap session!!! :D Aw.. I miss it!!! :(
At Coimbatore I had a sweet time- touring the fast-developing city with my uncle on his splendour. I stayed in my Chithi's place for 2 days and had a helluva time with my two darling cousins- Adith and Sujju! :) Then I attended my cousin's marriage. I had a good time there too! The trip had so many firsts! First time I was traveling just with a friend! First time I was staying alone with my grandparents and uncle. First time I was attending a relative's marriage alone! First time I saw my father being so depressed due to diabetes(when he joined me in Coimbatore later).
Pratyusha came home one day and we had a nice 'girly' time! :)
JULY
College again with its store of new syllabus, new staff and stuff. We went for a 16 day tour to North India with our immediate seniors! The trip was an eye-opener in many ways! It was the most longest trip in my life and needed extraordinary amount of luggage! Next- we were to spend a whole lot of time together and might lead to a lot of squabbles. It DID! Three major fights an dmany minor ones later, our class emerged stronger and closer and ties with the seniors- more delicate and distant! Now of course, we're better off with them but we've realized that there always is a thin line separating our own with the others!
Yes… a thin delicate line that separates people who truly care for us to those who don't care enough is ALWAYS there! This has been one other thing that this year taught me! Do not trust people too easily and do not give them too much room, because a few may deserve that space in your heart and life, but the others shall just make that very space 'a graveyard of buried hopes' (to quote an Anne-ism)! I DID experience that a lot this year. Many people I knew misused the space I gavethem and left me hurting.All for the good,actually!
I had an architecturally awakening North(actually only West and Central) India tour. We visited Delhi(urghhh!!! I hate the city though it's architecture's fabulous), Agra, Jaipur, Jodhpur, Udaipur, Jaisalmer and Ahmedabad. Jaisalmer, Fatehpur Sikhri and Ahmedabad were the pick of the places. The Thar Desert, the havelis at Jaisalmer, Fatehpur Sikhri's various buildings, Jawahar Kala Kendra, IIM-Ahmedabad(what an architecture!! Louis.I.Kahn… I bow before thee!!!) and of course… Taj Mahal- India's rich heritage and history stood before our eyes in a silent beautiful testimony through these buildings!
AUGUST
We had Zonal NASA coming up at Trivandrum and had so much of work! We put up a cultural extravaganza! Three dances and two songs! And I was dancing in all three! First time I realized I had enormous strength of mind and will and stamina! I had to drive a bunch of unruly, non-cooperative juniors as Cul-sec and somehow I managed it and we put up a brilliant show- lauded to the extremes by the public, but sadly not by the judges!!!
I was adjudged Personality of Zonal NASA 2006. This TRULY was the epoch in my life-to be given the prized title among a bunch of 750 people!
August was truly lovely in another way- I met Navin Anna after ten whole years! He'd come to attend a friend's wedding in Chennai and he stayed with us! What followed was a fabulous two and a half days FULL of fun and leg-pulling and secret-sharing and sweet sweet times! :) (THERE Navin Anna… You truly deserve this praise! I might be a cruel sister but truth does hold me captive!) :D
August was when I joined Chennaiist.com as a contributor! It was another high-point in life. I was working, getting paid and best part- I LOVED it! :) Thank you God for these joys!
SEPTEMBER
Blogcmp.in- I presented 'Oh My God! What Do I blog Next???' in the personal blogging section. I met so many fellow bloggers and had a great two days there!
9 September 2006- I got my OWN cell phone.
I got my visiting card from Chennaiist.com

Read 3 of Bharti Mukherjee's novels-The Tiger's Daughter, Jasmine and the maddening 'The Wife'.Jasmine was very beautifully written but story wise it had traces of Danielle Steele! :P

Akki and I having fun doing Swethu's birthday shopping and gifting her a skirt and top.

Introducing Anoodha to the world of Anne.




OCTOBER
The month of dreams come true… My most favourite month in the year! :)

Celebrated 'Fourth anniversary of Meeting Dravid ' with cakes and other eats! He he! We're mad-caps and LURVVVV being just that! :)

My Mama got married… had a lovely time at his marriage!First time someone sooo close was getting married and it was fun, really! :)

Otherwise a simple sweet month I guess. Don't recollect much nor does my journal have any other mention!

NOVEMBER

First brick laid into my quest of training under B.V.Doshi after getting inspired by his lecture at NASA in Mumbai in Dec 2005-Jan 2006.Exam month. Studied hard. Had a mixed bag actually- some were bloody easy and some were confusing and bizarre! :|

DECEMBER

Celebrated a belated Maude's day with cakes and cookies and fruit rolls and my hand made iced tea!!!Had helluva fun!


Met Ravi uncle and showed him my work. He liked my enthusiasm and willingness to work but seemed to hold my college responsible for my bad designing! I think even I'm to be blamed. He's so kind! And so's architect Durganand! Both of them are guiding me about my training. They seem to believe they aren't doing anything. I believe they are angels in disguise! God bless them and shower them with happiness! :)


We're all working really hard for NASA, to be held at Manipal from Jan 9.We're designing af Conventional centre at Delhi.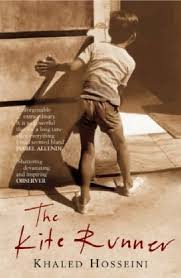 Read 'The Kite Runner' by Khaled Hosseini and fell in love with the author's simple and honest narrative.
Met up with old friends and cut my hair. After the no-result colouring of my hair that took place somewhere in mid-2006, I think experimenting with hairstyles shouldn't have taken place. But the devil in me made me cut it and here I'm stuck with this hair-style that is getting contradictoy reviews. Some are raving about it and some others are laughing! Sigh… so is the world!
Attended the premiere of TFLW and had a nice time watching the movie. :)
I just moved 'Dreaming On' to the NEW blogger! :D
I've been having a tough time fighting to safeguard my sanity due to the piling up to-dos. Present moment- with a pile of work on my head, a portfolio of design to be completed, NASA to be looked forward to, books to be read, movies to be watched, paper to be cleared, desk to be cleaned, stories to be written, mails to be sent, etc, I'm at my most muddled best! Missing Anoodha loads! :( Arvind wouldn't talk! Fahem's also busy and so are Abishek, Chandra and Pratyusha! Been feeling soooooo low!
I've realized a hell lot of things after the bitter and good experiences. Inwardly- this year's been a goldmine of experience. Externally- I'm still batty me! :D
I just hope the New Year brings in more sanity, self-control, time managing skills (I used to have them once! Dunno where I left them stranded! Sigh!!), cheer, a more stony heart that does not get affected with any bitter occurrences and more laughter and a lot less tears! I've NEVER cried so much in any year as in 2006! I don't ever want a repeat. At the same time, I've never had a more professionally, intellectually satisfying year EVER in my entire life! And yeah… I want this to repeat every year through! He he!
I just want a nicer year for the whole world with a lot more love and smiles exchanged between people!
May 2007 be an year that will make 'the most happiest moments in the past, the most saddest moments of my life'(to loosely quote Cary from TFLW) Isn't that a gem of a line?! :D
My NEW YEAR RESOLUTIONS:
Write more with the pen
Smile more
Stick to your ideals
Never let people trample you
Never let others hurt you
Treat others with love and care
Believe in yourself
Take the immense self-confidence you have to ALL fields.
Give importance to everything and everyone
Give up wasting time on messaging and Orkut(achieving a bit of success but nothing laudable! :P)
Revamp your wardrobe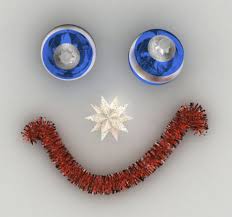 Here's wishing you a very prosperous, happy New Year with loads of promises of cheer and fun and a cartload of dreams!
Spread the smiles. It's infectious.
Cheers!Enjoy!
:)